"To design is to communicate clearly by whatever means you can control or master." – Milton Glaser
 Adam graduated cum laude from Northern Arizona University in May of 2015 with a degree in Visual Communications and a dual emphasis in graphic design and interactive design. 
The many facets of branding and re-branding intrigue Adam's natural sense of balance and form in design. His specialities include logo development and multi-use design.
Adam has also contributed his expertise to win multiple Addy Awards.
In whatever job he is working on, Adam's driving force is to simply help others, be it through design work or relationships built.  
"I don't just want to design – I want to educate, solve a problem, and have a call to action. I think that I can really help people this way." 
Batter up.
Benny "the jet" Rodriguez was (maybe still is) my childhood hero.
Help is coming.
I want to start my own education/teacher resource non-profit one day.
Wanna race?
I have been racing triathlons for five years and will be completing my first half-ironman distance race (70.3 Miles) in April.
I wish there were more manly aprons to choose from.
I like to bake desserts. Anything from doughnuts to cookies.
We could be cousins.
I come from a large family. When we all get together for Thanksgiving or Christmas there are usually over 50 people.
I still raised my hand.
I was homeschooled by my mother through 8th grade.
Sometimes you just need a breath of fresh air.
I love the outdoors. Hiking, camping, and backpacking are some of my favorite activities.
Shoot me down, but I won't fall. I am titanium.
I have over 10 screws in my body from 2 surgeries due to broken bones.
Lifeguards rule.
I almost drowned at a community pool when I was four years old.
Well this is awkward.
I have been pulled over twice on my bike, but never while driving my car.
Get In Touch With Me.
You can call me at 623.239.3680 or email me by using the form below: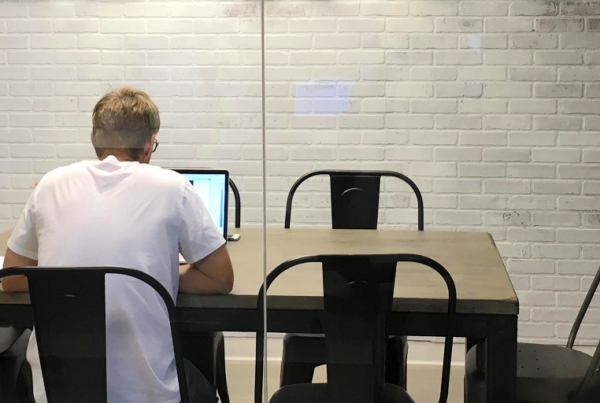 This post was inspired by my good friend (and side hustler) who said to me, "what's the point of blogging! No one is reading my posts." She had been blogging…